SYNOPSIS
For years, the stories of West African migrants have been told through the lenses of foreign journalists wanting to highlight the plight of those forced to flee from their homes.
Through REVENIR, finally there is a story told from the inside.
Kumut Imesh (Mamadou Bakayoko) is a political refugee from the Ivory Coast, currently living in France. He has long held the dream of telling his story; not his story alone, but of so many people like him, who have been forced onto the road, seeking safety and risking all, in search of a better life.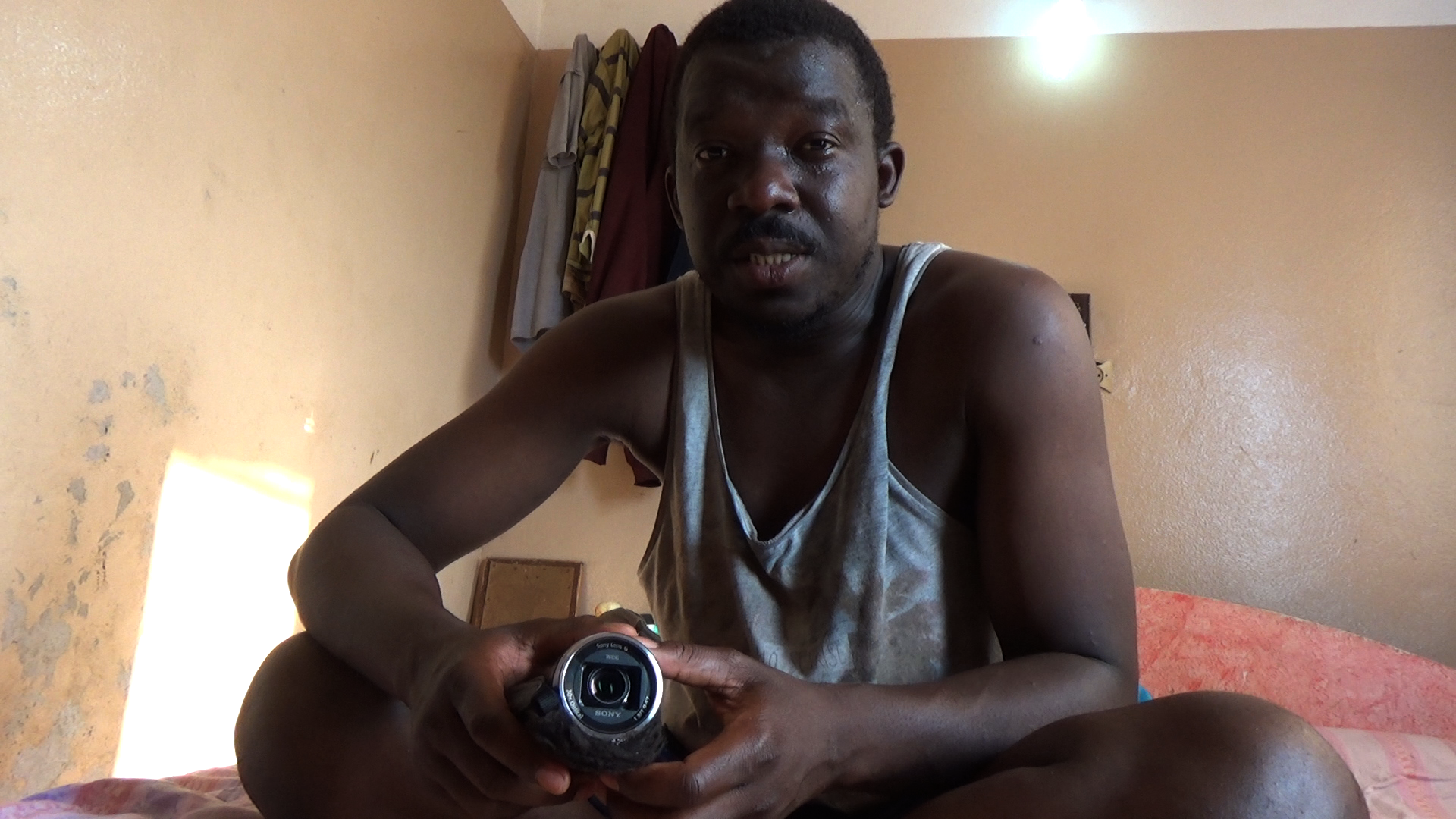 Part road-trip, part memoir, part journalistic investigation, REVENIR follows Kumut as he returns to the African continent and attempts to retrace the journey that he himself took when forced to flee civil war in his own country …. But this time with a camera in his hand.
Traveling alone, Kumut will be documenting his own journey; both as the main protagonist in front of the camera, as well as the person behind it, collaborating with independent filmmaker David Fedele to provide a unique and much-needed perspective on the complicated and complex issues surrounding migration and freedom of movement.
Ultimately a film about making a film, REVENIR is not a story of revenge, nor of redemption. What is revealed through Kumut's camera, and the stories he brings back are raw, honest and intimate, while at the same time revealing the human struggle for freedom and dignity on one of the most dangerous migratory routes in the world.
FILMMAKERS
David Fedele  –  director / producer / editor / sound design
David Fedele is an award-winning documentary filmmaker, born in Australia and now spending most of his time between the European and African continents. He is particularly interested in exploring cultural, humanitarian and social justice issues, and his films have covered such diverse topics as sub-Saharan African migration in Morocco, electronic waste in Ghana, and illegal logging in Papua New Guinea. His films have been broadcast and screened widely around the world, winning numerous prizes.
David's previous film THE LAND BETWEEN (2014, 78mins) was awarded "Best Feature-length Documentary" at the FIFE International Environmental Film Festival in Paris, and has since been broadcast and screened hundreds of times around the world, winning many awards including Naples Human Rights Film Festival (Best Film), Festival of Migrant Film (Best Film) and Lampedusa Infestival (Best Film). It was also screened at the European Parliament in Brussels, Belgium. www.thelandbetweenfilm.com
In 2014, David was selected to participate at Berlinale Talents as part of Berlin International Film Festival. He was also a jury member at the Cinema Planeta International Environmental Film Festival 2014 in Cuernavaca, Mexico, and president of the jury at the SREM International Environmental Film Festival 2015 in Srem, Serbia.
Mamadou Bakayoko  –  co-director / camera / protagonist
Originally from the Ivory Coast in West Africa, Bakayoko was forced to flee civil war in his country in 2004. Seeking a peaceful and safe place to live, he began the long journey across the African continent before finally arriving in Morocco, where he spent 7 years. While in Morocco he worked closely with NGOs and associations working closely with other migrants, providing support and assistance.
In 2013 he met the film director David Fedele in Morocco, and he worked as the translator for the film The Land Between. During this time Bakayoko developed a very keen interest in documentary filmmaking, especially the potential to tell stories from an African perspective, and the original idea to make a film retracing his journey across Africa was born.
In 2014 Bakayoko arrived in Europe, and was granted asylum. He currently lives as a refugee with his wife and small child in France, working as a webmaster. He is also the founder and president of ACSORE (Actions of Solidarity for Refugees), an association in France that works for the social and educational integration of asylum seekers and refugees.
REVENIR is Bakayoko's first film.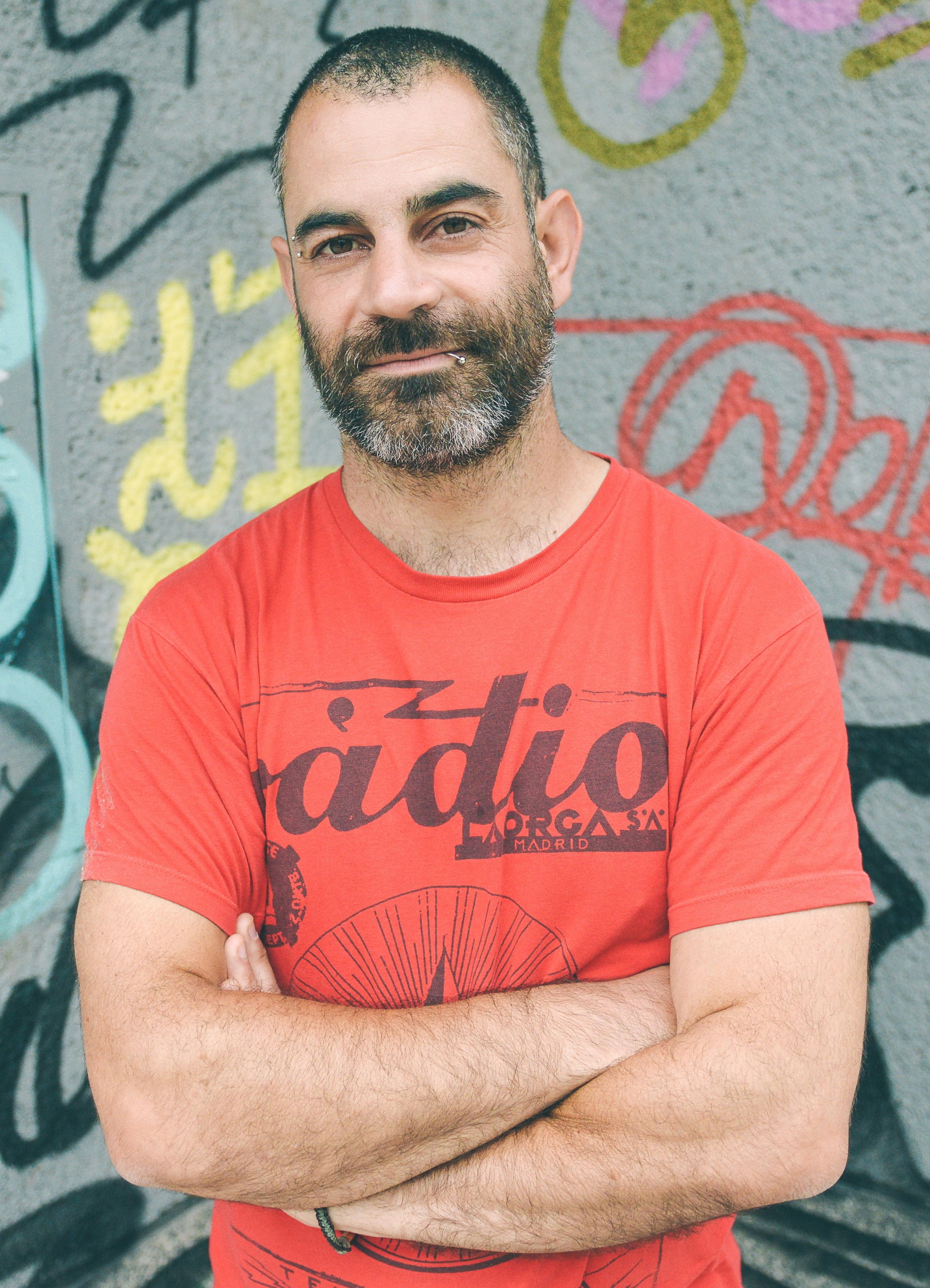 CROWDFUNDING
The independent production of REVENIR was funded via a successful crowdfunding campaign, thanks to the support of 242 people from 35 countries around the world, under the working title Clandestine Crossing.
CONTACT
– For any queries, please email the filmmaker David Fedele directly: david@david-fedele.com
– To watch David's previous films, please visit his website: www.david-fedele.com
– Subscribe below to receive email updates about the film's release, screenings and updates.